One of my current domain name registrars got hacked a few month ago. I'm not sure what really happened. I just got an e-mail that they had a security incident. Little to no information what happened were given to me and certainly not a statement whether anyone got access to my private data. But hey, they informed me and promised to fix everything until next week. More than I'm used to these days. And they even wanted to carry out an external audit! So far, so good…
Unfortunately, it took them much longer to fix everything. During this time, I wasn't able to log in to the customer service center. And just at this time, I needed to change some DNS records to fix a configuration error with my mail server… but my log in attempts failed without any helpful error message. And the worst part was, that I couldn't even open a support ticket. I got no reply to my mails. Even my calls were not answered.
I was a loyal costumer since 2011! In the first few years, I actually used a lot of their other services. They were my main web hosting provider for a long time. They had great prices and good products. I was satisfied. But now, the incident lasted more than two months. At least I finally can log in to the customer portal, but a lot of things still doesn't work. They even had a total name server outage for almost a whole day a few days ago. And at the moment I write this, their name servers are having problems again. To some extent I cannot even reach my own pages. That's not a good feeling. DNS should run stable and worry-free.
$ dig +short MX @ns2.vps-center.de. jdsoft.de
master.jdsoft.de.
$ dig +short MX @ns1.vps-center.de. jdsoft.de


10

 mail.jdsoft.de.


10

 mail.jdsoft.de.


20

 mail2.jdsoft.de.
$ 

# this doesn't look good



After all these problems and after some hesitation at first, I made the decision to look around for a new domain registrar. I don't think there's any future with my current vendor. Transferring domains to a new registrar is not always easy and bears a certain risk. This is my short journey of transferring my domain to a new provider.
My Requirements
Choosing a new registrar should be well thought out. I don't want to have to move again any time soon. Glad to say my requirements aren't that high. Here is a list of what I'm expecting from my new provider:
1. Stability & Support
My new provider must have a good reputation and a fairly long history. I don't want any new experiments. It should just work. And if there's ever a problem, I want to have good support. I don't need 24/7 telephone support, but at least answer my mails and tickets!
And should there ever be a bigger dispute, it would be helpful to have a provider in the same jurisdiction. Not a must-have, but nice to have.
2. Price
The price of individual domains can vary a lot. Some will charge you €10, others would like to have €30 for the same domain. And then – there are these nasty hidden costs. Some providers think it's okay to lure you with some dirty cheap entry prices*, only to increase them dramatically in the coming years. Others want to sell you pointless extra services.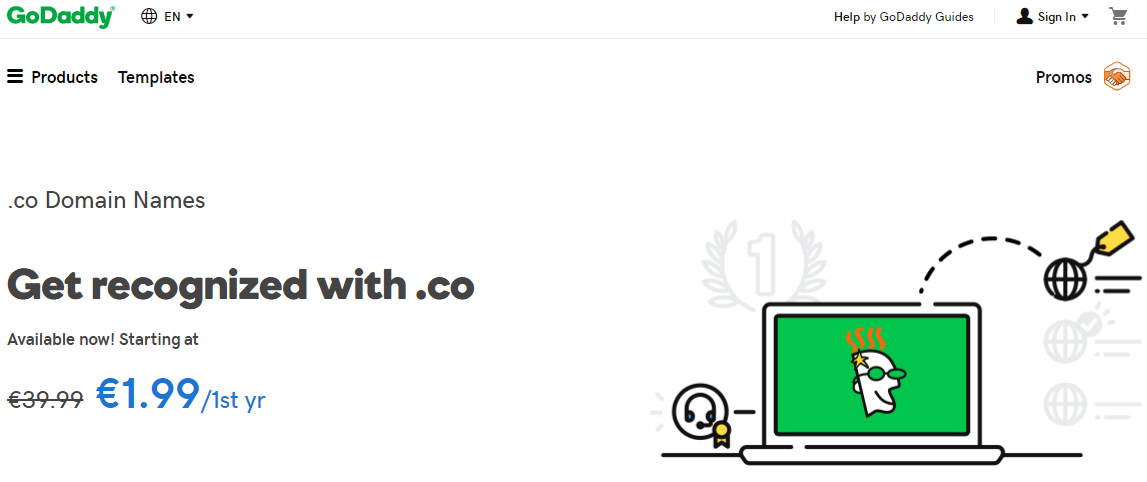 * See? Just €1,99/1st year! Ooh, next years we will charge 20 times the amount.
I don't want any of this nonsense. I want to see all prices upfront. And please, please, don't try to trick me into buying some extra services. It's okay to offer these services on top, but don't try to urge me in buying them.
3. Supported TLDs
I don't need that many special TLDs. In fact, I am just using two different TLDs at the moment: .de and .pm. Maybe future-me wants some fancy new domain names, but I can't say that yet.
The .de TLD is quite common. Most provider support them, but not all (like PorkBun, a registrar my girlfriend uses). The .pm suffix on the other hand is not that common. This narrows the search a lot more.
4. Domain Transfer
Since I already own some domains, I need to transfer them. Not all transfers are possible and some are very expensive – much more than registering a new domain. It depends on the policy of both registrars – the old one and the new. I would rather not pay a premium just for transferring.
Transferring prices should be reasonable.
5. Control Panel / API
I don't need any fancy control panel. I just want a simple interface to edit my zone files. What I also need is an API. Especially in conjunction with Let's Encrypt. At the moment I'm using the HTTP-01 challenge exclusively, so I don't really need an API for that. But to simplify my setup, I will maybe switch over to wildcard certificates. The only way to get a wildcard certificate with Let's Encrypt is by using the DNS-01 challenge.
A new home for my domains
Finding some domain registrar is easy as pie. There are plenty of them just one duckduckgo search away. Finding a registrar that fulfills all my wishes is a little bit harder.
Let's begin by looking at the most common domain registrars.
| Registrar | Country | Total |
| --- | --- | --- |
| GoDaddy | United States | 59,134,291 |
| Tucows | Canada | 9,673,065 |
| NameCheap | United States | 7,383,130 |
| HiChina | China | 7,103,951 |
| Network Solutions | United States | 6,908,905 |
| eNom | United States | 5,702,187 |
| 1 & 1 INTERNET | Germany | 4,847,997 |
| XinNet | China | 4,283,394 |
| PublicDomainRegistry | India | 4,236,133 |
| GMO Internet | Japan | 3,696,181 |
Source: https://www.domainstate.com/registrar-stats.html
Only one of them is from Europe: 1&1. This provider has a rather poor reputation in Germany. At least in the past they used some questionable business practices. Their main customers tend to be novices. But most importantly, they don't offer .pm domains. I'm not getting anywhere with that search method.
My next thought was to perhaps evaluate providers that I already used in the past. Most hosting provider offer buying and managing domains too. At the moment I'm using Hetzner for all my servers. They sell domains, but unfortunately not .pm domains. So again, they are out of question.
I used to be a customer of OVH. It's a French provider with a good reputation. I had zero problems while I rented some servers from them. And the best: They offer .pm and .de domains!
The .pm TLD costs only €8,29 first year, next year and transfer (I like the flat price for everything). My .de domains are getting a little bit more expensive compared to my current provider with €4,39 first year and €7,19 for all coming years. At least the transfer price is quite low with €4,39. OVH also offers an API and an integration with Let's Encrypt already exists.
OVH seems to be a reasonable choice for my use case!
Let's transfer some domains
Transferring a domain with OVH looks straight forward. I just needed to enter all my domain names, put them in the cart and pay. That sounds easy.
I needed to enter a domain authorization code (Auth Code or EPP Code) to actually transfer my domains. Up until now, my domains are managed by two different parties. One of them provided a function to generate the Auth Codes via a web interface. I entered the codes directly on the payment form. My other provider, the one with the outages, doesn't provide such functionality. That's why I had to open a ticket. I was afraid of waiting for a long time. Surprisingly, I got the Auth Codes the next day! Entering them in the OVH control panel was just a matter of minutes. I was even able to edit my zone file for all my .de domain on the same day. I was worried that changing the nameserver means, that my zone data are wrong for at least a few hours. But letting me configure the zone beforehand, should mitigate the problem.
After this, I waited…
About two days later, my .de domains were transferred. I didn't need to answer some mails like the documentation from OVH suggests. It just worked. Great! I had to change some zone records to get everything working, but in the end, the transfer was smooth and without any surprisings.
Now I will wait patiently for the other domains.
Update 1: The approvement of my .pm domains took some more time, but finally they are all transferred to their new home. To be honest, I was nervous in between even though I knew that a domain transfer could take up to two weeks.
Recap
Finding a fitting domain provider took longer than anticipated. It was my first domain transfer ever and I didn't want to do anything wrong. In the end I chose OVH. Simply because I have had good experiences with them and they have fair prices.
The actual transfer was way easier than I thought. Getting the Auth Code was simple and even my old provider with bad support gave me the codes promptly. I really liked the fact that I could configure the DNS data in advance at OVH. This means that my services were always reachable without any downtime.